Tuesday, December 4, 2018
Hello world, it's been a while!
I've got a bunch of stuff coming up in 2019…watch this space!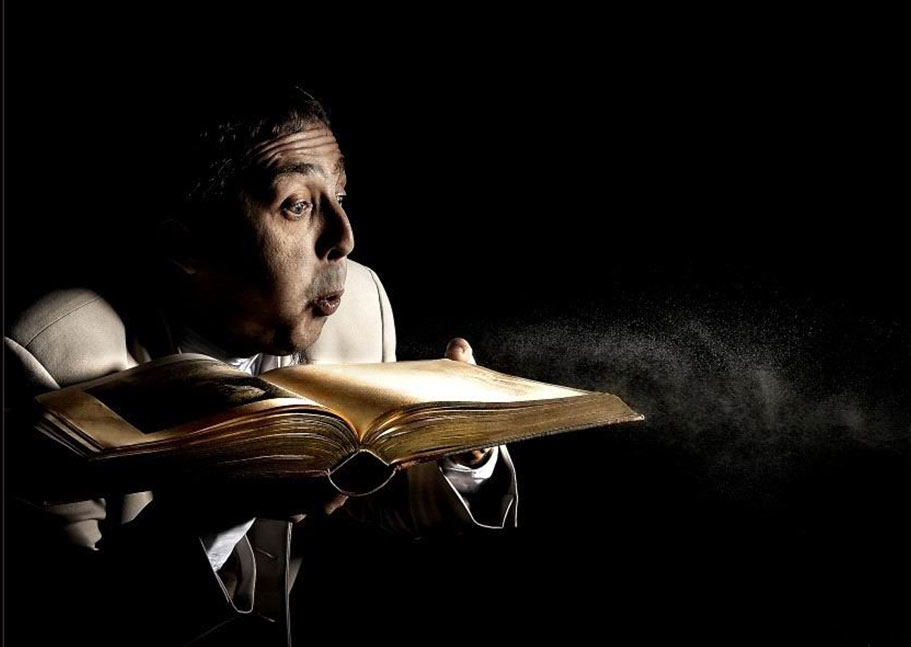 Tuesday, April 24, 2018
Several people have asked about my training for this event so I thought it might be useful if I put down some thoughts around my lead up and also some thoughts in general on preparation for this event.
As mentioned in the Race Report I engaged with Apex Coaching from Colorado and used the Sufferfest Apex Extended Plan, you can read a lot more about this approach here. The 10c tour of this method is that they use the ever growing Sufferfest Library of workout, supplement this with some custom workouts and then, for me at least, add a long ride outside at the weekend.
The training is customized to the event you are training for. I can't think there would be many training plans that call for a 7 hour ride! Given that my race was on the long side there was a lot of focus on longer rides but I am getting ahead of myself.
I opted for a 20 week program which included 2 phone calls; the initial one to get me started and then the second whenever I wanted. In advance of the initial phone call I prepared a "Primer", this included basic details about me; age weight, height, my athletic history, my goal event, some graphs out of Training Peaks; Current Fitness Report, Performance Management and TSS History, my preferences, (mornings are better than evenings, I like volume and so on). I tried to anticipate the obvious questions. I also listed equipment that was available to me.
A few days after the initial phone my Plan appeared in Training Peaks. It took a couple of hours to fully appear, I assume because of the need to publish so many workouts in one go. The plan up to race day lasted 12 weeks although I was provided with nearly 5 months of training in Training Peaks.
I had completed a Sufferfest 4DP Test mid January and had my 5 second, (852 watts) 1 minute (398 watts), 5 minutes (319 watts) and 20 minutes (268 watts). These would be the baseline for all the workouts. My 4DP Profile has me as a Time Trialist, not that I would say I am that by any stretch but really what it means is that I good at a sustained effort. This also revealed that my weaknesses lay with sprints and high speed attacks etc. I wasn't overly concerned with this as the BWR is an an endurance event but it would limit my V02 which it turn puts a cap on my potential FTP. It's also something for me to consider for CX season which is an hour of nothing but sprints and attacks.
So with my weaknesses and strengths identified the plan got underway. Rather than give you a week by week account below is the bullet point version:
The Plan followed a typical build cycle but the Tour of Sufferlandria collided within the first 10 days. I navigated my way through that as best I could reducing some of the intensity in the closing days.
After the ToS it switched to 3 week build 1 week recovery cycle. With the BWR falling on the weekend of a Rest Week.
Only Rest Weeks had a day off, build weeks were seven days a week. Race Week had two days off.
This was the biggest volume week: Time; 18:23 Distance: 257 Miles, 11,660' gain (two outside rides), TSS; 870
This was a Rest Week…basically Monday off. 13:03 hours and TSS: 512
There was a good mix of customized rides vs. Sufferfest Rides. Given the intensity of the Sufferfest, there is no way I can ride these everyday.
With the customized rides I was able to create them in Training Peaks, download the Erg file, import it into the TrainerRoad ride creator and use my Kickr in Erg mode. For some reason a couple of times the intervals I created didn't "stick" and I would find I was missing a random section. After this happened the second time I made a point of double checking.
In fitting with the endurance nature of my event there was always one and sometimes two 2 hour rides during the week. Can you say 4:30am alarm call.
Sunday was always the long day. It started at 3 hours and maxed at 7 hours, so I guess that means the average was around 5. I mostly chose to ride my road bike outside on these days. The trails near me are not "gravel" by any stretch and there is little options for hydration stops when off road. My longest training ride was 110 miles and I picked up 5600' of gain. The BWR Recon Ride was 90 miles with 7300' of gain.
Personally I like Volume Training, while I train with Power it's nice to see the miles accumulate. As a by product of this TSS also adds up. With the new TrainerRoad Dashboard you can import outside rides as see the whole picture. This is the 12 weeks represented in TrainerRoad as TSS. 6 rest days in 12 weeks. Race Day is circled.
There were two Core workout sessions each week, I was left to my own devices to figure this out. I used Tom Danielson' Core Advantage book. I've missed one in total so far!
I also completed the Sufferfest 30 Days of Yoga Challenge, in fact I extended it to 50 days. Each day was no longer than 15 minutes so while it sounds crazy it was pretty doable.
The Plan is provided in Training Peaks, you can use the Free or Premium Version, obviously the Premium version has more bells and whistles. It's also not locked down so you can move things around if you have to. I had a couple of weeks where I swapped some of the Core workouts but other than that I hit everything on the right day.
I took my second phone call 3 weeks or so before race day. We discussed the race day plan, my hydration and nutrition plan. To be honest as I had completed 95% of my workouts there was little to change in the lead up. All that remained was to complete what was left of the training, not crash and not catch a cold. I managed all three of those!
So did the Plan work…well yes, I think it did!

The Volume was doable with some early mornings and minimal shuffling.
I missed one work up race due to work getting home at 2:00am. With a 2 hour drive and a 7:00am start I would have had a crappy event and been wrecked me for the entire week. As bummed as I was it was the Adult decision. I was able to jam a back up race on the schedule and that let me test my race legs and race bike set up.
Overall I felt that my endurance improved I am able to do more for less effort. In addition I feel that my VO2 has been lifted, this means that there should be a top end lift which will allow my FTP to rise I am still trying to shake off this niggely knee thing and then I will have a prep week and do another Sufferfest 4DP Test to see.

Would I recommend it? The answer is yes. here's why:

This Program costs $12 a week so for 20 weeks it cost $240. That's great value for money! It's basically two Starbucks coffees!
It was tailored to my event, a long endurance road/mixed surface race.
It provided structured training but with a good mix of variety. It wasn't all Sufferfest videos, to be honest with the Spring Classics underway many of the ' fest videos were watched by not listened too!
It allowed me to use the other tools that were available to me, the ability to create a structured workout and use TrainerRoad and my Kickr to execute it.
Overall I believe it got me to the start line of my A race as well prepared as I could be without being burned out and with a solid plan of how to execute on Race Day.
I've mentioned I am self- motivated, I don't need the warm fuzzy approach, tell me what to do and let me get on with it. If I have questions I'll ask. I did a couple of times and got a prompt reply by email.
So that's about it in terms of the Training Plan details. In terms of Race Day here are some thoughts.
It goes without saying that you need to have a solid nutrition and hydration plan;

I am not a big drinker but I made a point of trying to get through 2 bottles every 3 hours at a minimum. My bottles had different mixes; one was Skratch with Base Aminos and the other SIS Hydro. I stuck with this throughout the day, picking up a bottle of water towards the end and a couple of half cans of Coke. Personally I use insulated bottles which keep the drink fresher and more drinkable for longer. Pretty they ain't, effective they are! Finally if you're not lucky enough to have your own personal SAG then get used to what's being offered on course.
For food I used Nature's Bakery Fig Bars, SIS Bars and SIS gels. I had a bar every 45 minutes and in the last 30 miles I switched over to gels with one every 30 minutes.

Sunscreen, wear some!
Topical Edge; I've been using this for 4-5 months and it works, apply liberally on both legs. Tip, use spray sunscreen over the top.
Take every opportunity to ride on course! The Camp last and this year gave me good understanding of the course in general. The Recon ride 3 weeks before race day allowed to see and ride on the conditions. It also allowed me to join some dots mentally on the actual course. I had no idea the Bandy Canyon exited onto Highland Valley and I had ridden it three times prior!
Given my goal I had a pacing/power strategy. I needed to average 15mph for the day to go sub 9 hours. With the overall duration I was aiming for a NP of 187 watts this would be an IF of around 0.70. So I either needed to be at 15mph minimum or at 187 watts. This would avoid my blowing up but would be an increase from last year from 162/0.63 respectively. In the end I missed both these goals my IF was 0.68 and my NP 181 but it reinforced my overall strategy for the day.
Did I mention Sunscreen?
Having said the above I was also looking for as many 0s on my power file as possible. This would keep hay in the barn for as long as possible. To that end the other point to consider was to find a group and ride with them. A group will travel faster and it will cost you less energy.
This graph shows Power Distribution in 50 watt increments, the first column shows there was 2:18:48 of 0-50watts, so either coasting or soft pedaling.
Get your bike dialed. Race Day is never the day to try something new. It's also guaranteed to be the day when something goes wrong. Ride your bike and ride it hard before the race. Find out that you seat post slips down, your brakes don't grip or your tires rub days or weeks in advance!
Get the route. Load it into your Garmin or head unit of choice. The course was much better marked this year but even with that I still missed a couple of turns. The first was due to chatting to a rider next to me and not paying attention, the second due to a poorly placed turn sign. In total these mistakes cost me 4-5 minutes.
I was very fortunate to have Becca SAG me. I gave her very specific instructions on what to give me where and even where where was! I created a Word Doc that she could Copy and Paste the Lat/Long co-ordinates into a browser or map or Waze on her phone and have an instant destination! This was great given that she did not know the area.
So, with all that said, I am sure there are a million other tips but these are the things that spring to mind.
If you have a specific question leave a comment below and I will do my best to answer it!
Sunscreen!
Posted by

Stuart
at 8:44 PM
No comments:
Links to this post


Saturday, April 21, 2018
The Belgian Waffle Ride is a unique event. It's not a gravel ride in the same way that Dirty Kanza is and it's not a true road race. Additionally Southern California doesn't really have gravel, mostly we have dirt, dust, rocks or sand. There aren't the minimum maintenance roads that you find in Kansas, these are jeep trails. That said There are a couple of sections that are actually are gravel but combined they are probably less than 5 miles.
Polished and Lubed pre race…
You can spend three, four, five times longer than it takes to ride the course considering equipment. A road bike with a big cassette, a CX bike or the choice of new gravel specific bikes that have come to market in recent years. Last year I rode a Lynskey Cooper CX. I picked it up used from a Facebook Swap Meet group late in 2015. I eye balled the size, switched it over from SRAM to Shimano and upgraded it slowly from random parts to Dura Ace and finally added a Stages Power Meter, racing with a power meter makes sense when you train with one! Not only did I use it for BWR but I rode it at Dirty Kanza 200, The Rock Cobbler twice and Strada Rossa…almost twice! In the fall of 2016 I used the Lynskey Trade In program and I traded the frame in for the 2018 model, it netted my around 30% off the price of a frame, which was a good enough deal for me. I went with the etched graphics as they just look classier! The newer model came with a tapered headtube, thru axels, a gravel specific frame, wider chainstays and flat mount brakes. My old frame was stripped down and the parts moved over. I had to switch out the brakes as the newer model had flat mount brakes with compressionless cables. I went with mechanical TRP Spyres, I like mechanical, if it breaks I can probably fix it or jerry-rig it to get me home.
With the upgraded frame switching across the cockpit and components was easy. The bike was specced with 3T Ergonnova Bars, these are alloy with a nice flat top, I use the Fizik gel pads under them and then they are wrapped in Fizik bar tape, there is an Arx Stem and a carbon Stylus Seatpost, everything is in black. The seat is an ISM Prologue, yeah it looks funny but I can sit on it for 200+ miles and it's my ass. I have one of these on every bike. ISM have stopped making this model so whenever I see one for sale I snap it up. There is a K-Edge Garmin Mount and Chain Catcher (I can't think why you wouldn't put a chain catcher on any bike these days)! The chain is lubed with Wend Wax, it keeps it clean and running.
I switched across the entire drivetrain including the power meter. I've been riding with Power since 2013 and my first PM was a Stages which is why I had no issues in buying another, with hindsight I have found that this type of riding where you don't have the smoothness of the road can result in some odd numbers, especially when you "stomp" on the pedals, 2000 watt spikes are not unusual.
The Bottom Bracket is from Hawk Racing, it's the sealed CX version. Best value for a steel bearing version and sealed against the elements. I have one on my road bike with nearly 13,000 miles and it still spins like a laser through warm butter!
In advance of Crushar in the Tushar I did some research on gearing. The 50/34 11-32 was fine but with two 10,000' summits I was looking for something that would give me a bigger ratio. I settled on the Wolftooth Tanpan. The Tanpan is an inline device that lets you mix and match Road and MTB gearing. It's needed to take up the gearing cable differential between the two types of groupsets. This let me switch out my DA Rear Derailleur for an XT MTB Derailleur and add a 11-42 cassette, this gave me a 50/34 11-42 gearing. I can pretty much ride up a lamppost with this. It was the same set up I used for Mauna Kea ascent in October. It's a bit fiddly to set up and to be honest I let the boys at Wins Wheels deal with it. I have managed to completely eff it once resulting in the need for new cable. It's not the prettiest of things but it works. The other advantage of the XT derailleur is that it has a clutch, this takes up the slack on the chain and reduces the risk of it bouncing off. Shimano has just (as of this writing) released an Ultegra RX Clutch Rear Derailleur with a clutch and it was used by John Degenkolb at this years Paris – Roubaix.
How many gears; 50/34 with 11-42!
In keeping with the 3T theme the bike had 3T C35 Pro Discus wheels, these are alloy (not carbon) and are kinda deepish so there is some aero benefit. The biggest discussion after gearing for the race is tires. Last year I used Clement X'Plor USH and had no issues. This year I had planned on using the Hutchinson Sectors that we had been given at Camp last year. At Camp this year IRC had come on as the official tire sponsor and they had three offerings. I thought long and hard and chatted to several folks for an independent opinion. They all suggested the IRCs were a more puncture resistant choice than the Hutchinson's and were a faster tire than the Clements. I picked up a pair of Serac Sand CX Tubeless and fitted them. They stayed on the bike from January and I had no issues with them on race day. They are 32mm wide so much more of a CX tire than a road tire but the filetread pattern affords some grip in the climbs and corners. I opted to run them as clinchers (with leftover Bontrager slime filled tubes from DK) rather than the recommended tubeless. I have little to no experience of tubeless and now wasn't the time to start at the bottom of the learning curve. They were inflated to 65psi. My only concern was was that they were super tight on my wheels, as in took 30 minutes to fit tight and almost breaking the indestructible Pedro's tire lever, vs. 3 minutes for the Clements and using just my thumbs. Fortunately I had no punctures on race day.
Cloudy Day at the SPNDX Stampede!
Plenty of grip in the dirt!
Final items on the bike were a Topeak Pro Pack saddle bag with an extra Tube, lever and C02. I like that it hangs down and is not wrapped around the seat post. Up front was Road Runner Burrito Bag, another spare tube, C02 sealant, spare derailleur hanger, extra Gel and an emergency Payday bar!
Pedals are Crank Brothers Egg Beaters, I wear MTB shoes and I like that these are easy to clip into. They have both developed an annoying squeak, I have been told that this is due to sand in the spring. I've blasted them with compressed air but it remains!
The bottle cages are by Electra and they mounted a Silca Tactica pump on the frame.
With the bags and pump mounted the bike weighs in at just over 22lbs. It's not light by any stretch, my Cervelo R3 is a svelte 15lbs by comparison. But the weight is offset by the ride. The titanium frame just soaks up the trail. I've ridden this bike and the prior version down (and up) trails that were MTB designated. It rolls through rock gardens and the more I ride it the more comfortable I get with it's abilities. I am hoping to go back to Dirty Kanza in 2019 and this will be the bike I'll take for sure.
If you have any questions, just leave them in the comments
Posted by

Stuart
at 8:55 AM
No comments:
Links to this post